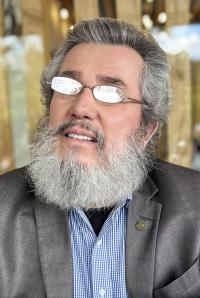 Cartoonarcadio
San José, Costa Rica
itdibaran üye August 19, 2011
1 987 738
Görünümler
430
Yorumlar
25
favori edildi
Çalışmalarım üzerine
İsim
Arcadio Esquivel
Doğum tarihi
1959-10-01
Eğitim
I have a degree in Cartooning, CEAC, Spain in 1983 and a degree in Advertising Design, Science and Arts University, Costa Rica.
tarz
All, but better Graphite and Chinese Ink.
kullandığım aletler
All if possible.
Etkilendiklerim
Several artists, especially impressionists from France.
Hoşlandığım-
karakter
Lots.
Hakkımda
I'm a professor of Cartoon Art at the University of Costa Rica. I produce a TV Show call "The World of Arcadio" in channel 13, Costa Rica. I'm a Advertising Designer and I do cartoonist for several papers around the world. I always draw the comic strip called Wences that you can read all days inside this page and in 4 other continent publications. 2018 Albert Nelson Marquis Lifetime Achievement Award; DOCTOR HONORIS CAUSA, José Luis Cuevas Museum, Mexico City, Mexico, 2018.