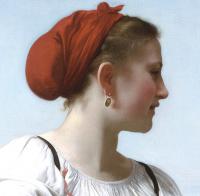 Vanessa Oxygen
"You can get me out of the ghetto. But you can't get the ghetto out of me. "
Berlin H-Town, Germany
itdibaran üye November 15, 2007
70 105
Görünümler
26
Yorumlar
4
favori edildi
Çalışmalarım üzerine
İsim
Vanessa Sauerstoff
Doğum tarihi
1980-10-26
Eğitim
Bart-Simpson-Gymnasium Berlin
tarz
Airbrush
kullandığım aletler
Airbrush Gun
Hoşlandığım-
karakter
Wilma Flintsone
Hakkımda
Die Männer sind hinter mir her wie die Krähen hinter der Saat. Nur leider sind es oft die falschen. Die besten Männer wurden mir von anderen Frauen, die schneller waren als ich, vor der Nase weggeschnappt. Jetzt kann ich mich mit dem Rest, mit denen, die übrig geblieben sind, begnügen. Über mich: Ich lebe extrem zurückgezogen und denke sehr viel nach. Ich höre keine Musik und liebe die Stille. Das Internet lehne ich ab - und eigentlich generell auch die Menschen (sie dissen meistens nur). Wenn plötzlich ein Stift vom Tisch rollt, so ist das ein "Event" für mich. Ich bin äußerlich von hohem Wuchs, leicht untersetzt, habe kräftige Lenden, und meine Fesseln sind fest, dabei ist mein Becken breit und wuchtig. Mein Blick ist von Klarheit geprägt, manchmal etwas durchdringend. Vom Wesen her bin ich geradlinig, prinzipientreu und sehr charakterfest. Wer mein Vertrauen einmal gewann, dem gegenüber bin ich bedingungslos loyal (auf jeden!). Politisch bin ich einwandfrei okay. Mit Humor kann ich nichts anfangen (er bringt einen nicht wirklich weiter). Wem meine Angaben hier irgendwie nicht passen, der kann ja gern wieder verschwinden! Dem weine ich keine Träne nach... Ich liebe das Leben sehr, aber ich weiß ehrlich gesagt gar nicht, was ich hier soll. Ich bin nur durch einen dummen Zufall hier hineingeraten.
Portfolios
üyeler Vanessa Oxygen
(1005)