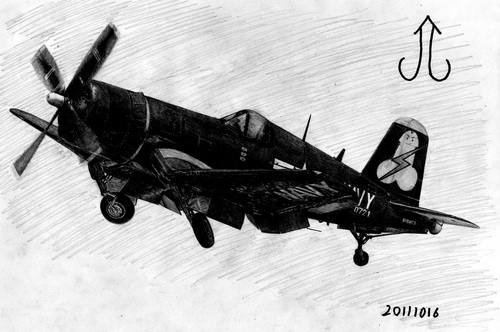 4244
Vought F4U Corsair!!

2
Applause

yapan
Teruo Arima
tarih 16. October 2011
F4U Corsair was one of the most famous WW2 American Navy fighter. I thought F4U is very cool! So I copied F4U picture and changed its marking. I designed the 'CHINKO' marking!! In other words, I can image only chinko or manko design!

During the latter half of WW2, F6F Hellcat was also in service, but F4U was more important. It was in service even while Korean War. As for F4U-4, it can carry about 1800kg bomb. By contrast, Betty, which is Japanese WW2 representative flammable 'HEAVY' bomber, can carry about 1000kg bomb!
Bilim & Teknik » Traffic & Space Flight

imaginary BWB...

AKB member
P-51D Mustang