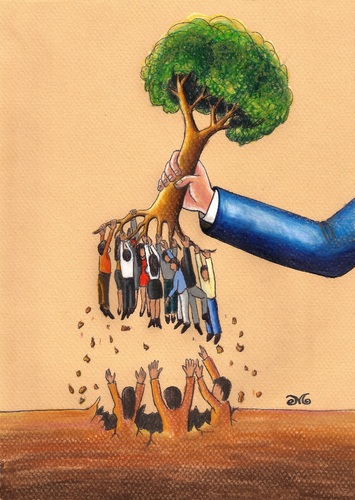 3523
Resistance 1

yapan
menekse cam
tarih 02. June 2013
http://ireport.cnn.com/docs/DOC-980179

What's going on Turkey in 13 languages;

Achtung! Die Türkische Demokratie braucht dich!
Nach einer Reihe von friedlichen Demonstrationen gegen die Abholzung von hunderten Bäumen für den Bau eines neuen Einkaufzentrums in einem zentralen Park in Istanbul hat die Türkische Polizei den Protestern heftig attackiert und Tränengas und Wasserwerfer direkt auf ihre Gesichter und Körper eingesetzt. Dutzenden von Protestern wurden ins Krankenhaus eingeliefert und der Zugang für den Park wurde ohne gesetzliche Grundlage blockiert. Türkische Medien, die direkt von der Regierung kontrolliert werden oder mit der Regierung wirtschaftliche und politische Beziehungen haben, lehnen ab Nachrichten über die Vorfälle zu geben. Die Nachrichtenagenturen blockieren ebenfalls den Nachrichtenfluss.
Bitte teilen Sie diese Nachricht, damit die Welt sich dem Polizeistaat, der von Recep Tayyip Erdoğans AKP erschafft und oft als Vorbild für andere nahöstliche Länder angesehen wurde, bewusst wird. Türkische Demokratie erwartet Ihre Hilfe. Danke!

Attention! Turkish democracy needs you!
After a series of peaceful demonstrations for preserving a recreational area in Istanbul city center which is planned to demolished for the construction of a shopping mall, Turkish police attacked the protesters violently with tear gas and water cannon, directly targeting their faces and bodies. Dozens of protesters are hospitalized and access to the park is blocked without any legal basis. Turkish media, directly controlled by the government or have business and political ties with it, refuse to cover the incidents. Press agencies also blocked the information flow.
Please share this message for the world to become aware of the police state created by AKP of Recep Tayyip Erdoğan, which is often considered to be a model for other Middle Eastern countries. Turkish democracy expects your help. Thank you!

Atención! La democracia turca les necesita!
Tras de una serie de manifestaciones pacíficas para proteger una zona verde recreacional en el centro de la ciudad de Estambul que está prevista para ser demolida para la construcción de un centro comercial, la policía turca atacó a los manifestantes, violentamente con gases lacrimógenos y cañones de agua a presión, apuntándoles directamente a las caras y los cuerpos. Decenas de manifestantes están heridos y el acceso al parque está bloqueado sin ninguna base legal. Los medios de comunicación turcos, controlados directamente por el gobierno o que tienen relaciones comerciales y políticas con el gobierno, evitan hablar de los incidentes. Las agencias de prensa, también, han bloqueado la circulación de información.
Por favor, comparte este mensaje para que el mundo este consciente del estado policial creado por AKP del Recep Tayyip Erdoğan, que a menudo está considerado como un modelo para los otros países de Oriente Medio. La democracia turca espera tu apoyo. Muchas gracias!

Atenció! La democràcia turca us necessita!
Després d'una sèrie de manifestacions pacífiques per a protegir una àrea d'esbarjo al centre d'Istambul que està prevista per a ser demolida per a la construcció d'un centre comercial, la policia turca ha atacat als manifestants, violentament amb gasos lacrimògens i canons d'aigua a pressió, apuntant-los directament a les cares i als cossos. Desenes de manifestants estan ferits i l'accés al parc està bloquejat sense cap base legal. Els mitjans de comunicació turcs, controlats directament pel govern o que tenen relacions comercials i polítiques amb el govern, refusen parlar dels incidents. Les agències de premsa, també, han bloquejat la circulació d'informació.
Si us plau, compartiu aquest missatge per a que el món sigui conscient de l'estat policíac creat pel AKP del Recep Tayyip Erdoğan, que sovint està considerat com a un model per als altres països de l'Orient Mitjà. La democràcia turca espera el teu suport. Moltes gràcies!

À VOTRE ATTENTION! LA DÉMOCRATIE TURQUE, ELLE A BESOIN DE VOUS!
En suite d'une manifestation pour la conservation d'un parc au sein du quartier central d'Istanbul qui est envisagé d'être démoli pour la construction d'un centre commercial, la police turque a lancée une attaque violente contre les manifestants paisibles avec du gaz lacrymogène visé directement sur les corps des gens et de l'eau à haute pression. Dizaines des protestants sont hospitalisés et l'accès au parc est bloqué sans base légale. Les médias turcs, qui sont directement contrôlé ou ont des liaisons politiques et économiques avec le gouvernement, refusent de traiter les incidents. Les agences de presse turques également bloque la diffusion de l'information sur les évènements.
SVP, diffusez ce message pour que le monde prenne conscience de l'état policier turc crée par l'AKP de Recep Tayyip Erdoğan, qui est souvent considéré comme un modèle exemplaire pour des pays du Moyen-Orient. La démocratie turque s'attend à votre soutien. Merci!

לתשומת לבכם/ן !
הדמוקרטיה בטורקיה זקוקה לכם/ן !
לאחר סדרת הפגנות שלוות לשימור אזור לרווחת התושבים, במרכז איסטנבול, שיועד להריסה לטובת בנייה של קניון, החליטה משטרת טורקיה לתקוף מפגינים באלימות, לפזרם בגז מדמיע ותותחי מים, המכוונים ישירות לפניהם וגופם !
עשרות מפגינים מאושפזים עם פגיעות פיזיות, הגישה לפארק נחסמה באופן לא חוקי. התקשורת הטורקית, הנשלטת ישירות על ידי הממשלה, או בקשרים עסקיים עימה, מסרבת לתעד או להתייחס לכל ההנ"ל !
כל הגישות לסוכניות עיתונות זרה – גם חסומות.
אנא שתפו הודעה זו, בתקווה שהעולם יתוודע למדינת המשטרה שיצרה מפלגת ה AKP ברשות ארדואן, ממשלה שנלקחת רבות כדוגמא למדינות נוספות במזרח התיכון.

ΠΡΟΣΟΧΗ!! Η Δημοκρατία στην Τουρκία σας χρειάζεται!
Μετά από μία σειρά από ειρηνικές διαμαρτυρίες με σκοπό τη διάσωση μίας περιοχής πρασίνου στο κέντρο της Κωνσταντινούπολης, η οποία πρόκειται να μετατραπεί σε εμπορικό κέντρο, η Τουρκική αστυνομία επιτέθηκε βίαια στους διαδηλωτές με δακρυγόνα και μηχανήματα εκτόξευσης νερού, στοχεύοντας κατευθείαν στα πρόσωπα και σώματα τους. Δεκάδες διαδηλωτές νοσηλεύονται ενώ η πρόσβαση στο πάρκο έχει αποκλειστεί, χωρίς καμία νομική βάση. Τα τούρκικα ΜΜΕ, τα οποία είτε ελέγχονται κατευθείαν από την κυβέρνηση, είτε έχουν επαγγελματικές και πολιτικές σχέσεις με αυτήν, αρνούνται να καλύψουν τα γεγονότα. Τα ειδησεογραφικά πρακτορεία έχουν επίσης αποκλείσει τη ροή πληροφοριών.
Παρακαλώ μοιραστείτε αυτό το μήνυμα για να λάβει γνώση ο κόσμος για το αστυνομοκρατούμενο κράτος που δημιουργήθηκε από το AKP του Ταγίπ Ερντογάν, σε μια χώρα η οποία συχνά θεωρείται μοντέλο για τις άλλες χώρες της Μέσης Ανατ0ολής.
Η Τουρκική δημοκρατία αναμένει τη βοήθειά σας. Σας ευχαριστούμε!

Atenção! A democracia turca precisa de você!
Após uma série de demonstrações pacíficas pela preservação de uma área verde no centro da cidade de Istanbul, que está prevista para ser demolida para que seja construído um shopping em seu lugar, a polícia turca atacou violentamente os protestantes com gás lacrimogêneo e canhões de água, mirando diretamente seus rostos e corpos. Dezenas de protestantes estão feridos e o acesso ao parque está bloqueado sem que haja qualquer base legal para isso. A mídia turca, diretamente controlada pelo governo ou que possui vínculos políticos e comerciais com este, se recusa a cobrir os incidentes. Agências de imprensa também bloquearam o fluxo de informação.
Por favor, divulgue essa mensagem para que o mundo perceba o estado policial criado pelo AKP de Recep Tayyip Erdoğan, frequentemente considerado um modelo para outros países do Oriente Médio. A democracia turca espera sua ajuda. Obrigado!

Attentie!
Na 3 dagen vredevolle demonstraties om het recreatiepark in het hart van Istanbul te behouden, besloot de Turkse politie de demonstranten op een gewelddadige manier aan te vallen met traangas en waterkanonnen. Er wordt gedemonstreerd om de plannen van de regering tegen te houden, die op de plaats van het park binnenkort de bouw wil starten voor nóg een winkelcentrum.
Tientallen, jong en oud, zijn inmiddels met ernstige verwondingen in het ziekenhuis opgenomen en de toegang tot het park is zonder enkele wettelijke grondslag gestremd. Turkse media, welke direct onder controle staan van de staat of directe banden hebben met partijen met grootse belangen in dit project, weigeren verslag te doen over deze beestachtige incidenten. Verschillende persbureaus hebben tevens de informatiestroom geblokkeerd.
De Turkse democratie vraagt jullie om hulp. Aan jullie dus het verzoek om dit bericht te verspreiden. Het doel is een wereldwijd besef voor de politiestaat die door AKP, welke onder leiding staat van Recep Tayyip Erdoğan, is gecreëerd. Deze Turkse premier wordt in de media gezien als een rolmodel voor landen in het Midden-Oosten.

緊急!土耳其需要你的支持!
伊斯坦堡群眾連日來在塔克辛廣場(Taksim Square)靜坐抗議,反對政府拆除市中心加濟公園(Gezi Park)以興建大型購物商場。警方以催淚瓦斯和高壓水柱直接朝民眾臉部、身體攻擊進行驅逐,同時建立隔離區禁止其他示威者進入公園支援。大規模的警民衝突造成多人受傷,交通癱瘓。被土耳其政府控制以及商業利益相關的媒體,沒有全面性報導衝突造成的意外以及警方過度使用武力的行為。
請各位盡量轉貼,使這則消息讓更多人知道,謝謝大家!

이 글을 꼭 읽어주세요. 지금 터키는 여러분의 여러분의 도움이 꼭 필요합니다. 쇼핑몰을 짓겠다는 계획에 의해 철거될 예정이였던 이스탄불의 자유구역을 보존하기위한 몇 번의 평화적 시위 후 터키 경찰은 시위자들의 얼굴과 몸을 향해 최루가스와 물대포를 쏘는 등 폭력적인 공격을 해왔습니다. 수십명의 시위자들은 현재 입원을 한 상태이며 현장의 공원에 대한 접근 역시 어떠한 법적인 조치도 없이 불가된 상태입니다. 정부의 직접적인 간섭을 받거나 정치적 비니지스적 연계가있는 터키의 미디어는 이 사건에 대해 다루기를 꺼려하고 있습니다. 언론사들 역시 해당정보의 흐름을 막은 상태입니다.
종종 다른 중동 국가의 모델로 간주되는 현재 터키의 수상인 Recep Tayyip Erdogan의 당 AKP 에 의한 이 정치적 상태를 모든 사람이 알 수 있도록 부디 이 메세지를 널리 퍼뜨려주세요. 터키는 당신의 도움을 기다립니다. 감사합니다.

ПРИЗЫВ!
После серии мирных демонстраций в защиту парковой зоны в центре Стамбула, где власти планируют построить торговый центр, турецкая полиция жестоко расправилась с манифестантами. Полицейские применяли слезоточивый газ и водометы, направляя их прямо на лица и тела протестующих. Десятки участников акции протеста госпитализированы, а вход в парк блокирован без каких бы то ни было законных оснований.
Находящиеся под непосредственным контролем правительства или имеющие с ним деловые или политические связи турецкие СМИ, отказываются освещать происходящее. Информационные агентства также заблокировали информационный поток.
Пожалуйста, распространите это сообщение, чтобы мир узнал о созданном Партией справедливости и развития АКП во главе с Реджепом Таййипом Эрдоганом полицейском государстве, которое часто представляют в качестве модели для других стран Ближнего Востока. Турецкая демократия нуждается в Вашей помощи. Спасибо!
Attenzione! Democrazia turca ha bisogno di te!
Dopo una serie di manifestazioni pacifiche per preservare una zona ricreativa a Istanbul centro della città che si prevede di demolire per la costruzione di un centro commerciale, la polizia turca hanno attaccato violentemente i manifestanti con gas lacrimogeni e cannoni ad acqua, mira direttamente i loro volti e corpi. Decine di manifestanti sono ricoverati in ospedale e l'accesso al parco è bloccato senza alcuna base giuridica. Media turchi, direttamente controllati dal governo o che hanno legami commerciali e politici con esso, si rifiutano di coprire gli incidenti. Agenzie di stampa anche bloccato il flusso di informazioni.
Condividere questo messaggio per il mondo a prendere coscienza dello stato di polizia creato da AKP di Recep Tayyip Erdoğan, che spesso è considerato un modello per altri paesi del Medio Oriente per favore. Democrazia turca si aspetta il tuo aiuto. Grazie!
Politika » National/Domestic International Elections Environment Education Other Conflicts & War Politicians Parties Democracy Energy
turkishsensitivitysolidarityturksturkeyakpdictatorshipfascistresistresistancetaksimparkgezispringgeziparkresistanceresistfascistdictatorshipakpturkeyturkssolidaritysensitivityturkishspring

Sibel TOZAKI

int.continen...
wolf