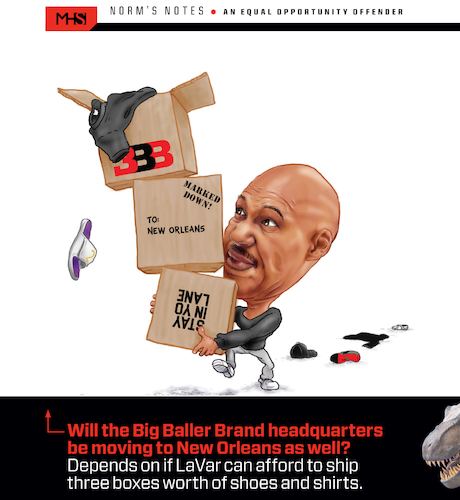 664
Lavar Ball packing for NO

2
Applause

yapan
karlwimer
tarih 23. August 2019
Lavar Ball, father of 3 outstanding young basketball players decided to make a business out of his kids' talents. Basketball shoes, shirts, other gear, and exclusive access to the kids. Unfortunately, things don't always work out. The best player has been prone to injury, and although very good, not an All-Star. The other two have been sidetracked by the Dad's antics and may never make the NBA. Then, as a final blow, the best stage for Lonzo (the oldest) changed dramatically when he was traded from the Lakers to the New Orleans Pelicans. Oh well, got pack up the circus and move to New Orleans...
Spor » Ball Sports Other Sports
Sanatcı üzerine bilgi karlwimer

Create a Capt...

Create A Capt...

Disney Marvel