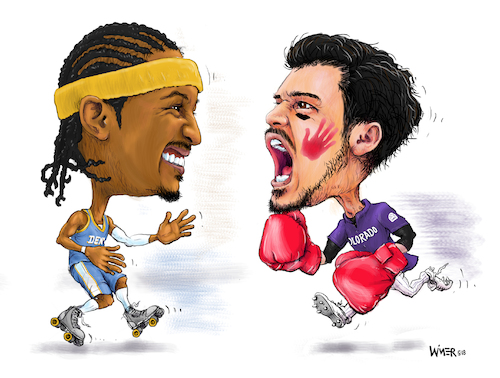 1655
Anthony vs Arenado Brawl

2
Applause

yapan
karlwimer
tarih 17. May 2018
My latest illustration/toon in Mile High Sports Magazine after a recent baseball brawl involving the hometown Colorado Rockies. The question was posed: who would win a battle between the most notable fighters in Colorado sports history. The answer is probably not Carmelo Anthony, if he pitted his "slap and backpedal" technique vs Nolan Arenado's "Raging Bull."
Spor » Ball Sports Other Sports
Sanatcı üzerine bilgi karlwimer

Denver Bronco...

Fathers Day 2011

Jared Bednar ...