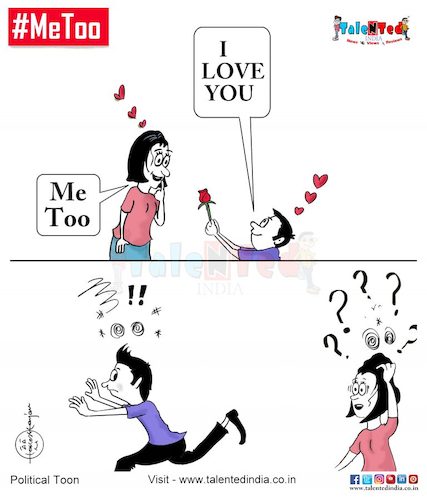 528
Fear of love ...

0
Applause

yapan
Talented India
tarih 10. October 2018
A year ago, there was silence in India on the #Metu campaign, which was a stir in the world, but after the allegations made by actor Tanu Dutta on actor Nana Patekar, many women have come out to speak on sexual harassment. Cartoonist's glamor over this issue.
Politika » Family & Youth Conflicts & War

Breath differ...

Happy Monsoon

Today Cartoon...