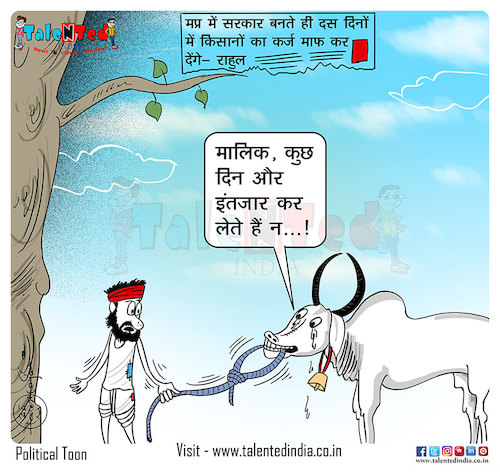 586
Can farmers get relief?

0
Applause

yapan
Talented India
tarih 17. December 2018
Farmer suicide in India is a situation arising since 1990, in which suicide report has been registered by more than ten thousand farmers every year. In the past, Rahul Gandhi had said that if his government comes to power in MP, he will forgive farmers' debt in ten days. View of this issue.
Politika » Elections Politicians