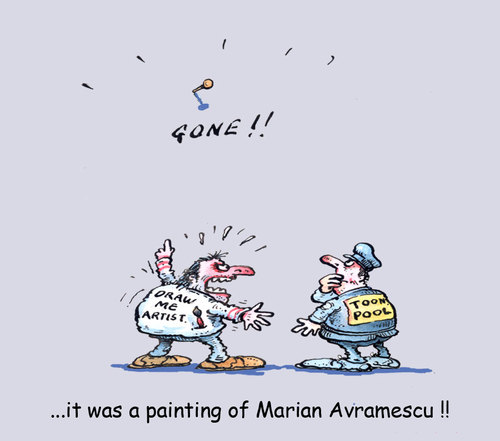 7124
Draw Me artists

yapan
Nick Lyons
tarih 31. October 2009
To the chagrin of some Toonpool artists i,e. the guy in the cartoon. Toonpool created a new 'Draw Me' section, this day.
Putting the 'Draw Me' artwork from the many Toonpool artist that continually draw each other ... IN!! and other related masterpieces. E.g. A 'caricature' of their mother's best friend's uncle's (twice removed) Outer Mongolian, cartoonist buddy of theirs!!!....hic!
Seriously now!! Check it out!