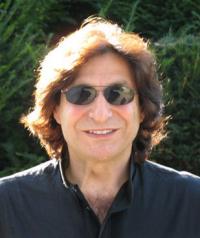 Ridha Ridha
"Peace and love to the whole world"
Berlin, Germany
itdibaran üye November 10, 2009
www.ridha.info
800 689
Görünümler
1 334
Yorumlar
218
favori edildi
Çalışmalarım üzerine
İsim
Ridha
Eğitim
Master in Visual Communication / Graphic Design
Hakkımda
First name: Ridha Family name: Ridha
[email protected]
my website www.ridha.info PROFESSIONAL EXPERIENCE - Painter, Caricaturist, Illustrator, Graphic Designer, Film animation cartoonist, children's book Illustrator and Photographer. - Work in several International press and TV channels ACADEMIC BACKGROUND - Master in Visual Communication / Graphic Design, Berlin-Germany. - Dipl. of Art/Painting, Perugia - Italy. - Bachelor of Arts, Major Graphic Design, Baghdad-Iraq. HONORS AND AWARDS - 2017 First prize in the comic category at the 29th Iinternational humor exhibition of volta redonda, Brazil - 2017 First Prize in the 3rd International Antonio Arias Bernal "Brigadier" Cartoon Contest, Mexico - 2015 First Prize in the International Exhibition of satirical graphicsSuceava, Romania - 2015 Honorable Special Prize in the International Daesh Cartoon & Caricature Contest - Against terrorism, Iran. - 1987 Special Prize , in Cartoon Biennial, Skopia , Yugoslavia. BOOKS PUBLICATION - Published many Cartoon and children books.