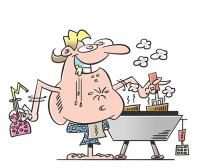 bindslev
"Love cartoons"
Kastrup, Denmark
itdibaran üye August 03, 2010
www.rb-tegnestue.com
86 081
Görünümler
0
Yorumlar
0
favori edildi
Çalışmalarım üzerine
İsim
René Bindslev
Doğum tarihi
1955-12-27
Eğitim
autodidact
tarz
Computer
kullandığım aletler
Pen tablet
Hakkımda


René Bindslev has since 2005 made and sold thousands of cartoons and illustrations to magazines, newspapers and companies. Among his many customers is media houses, puzzle companies, publishers and organizations. He has made daily cartoons and strips for newspapers and magazines besides creating illustrations for books, coloring books, greeting cards, funny puzzles and much much more....
Portfolios
Business cartoons (51)