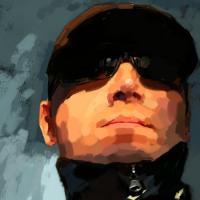 Martynas Juchnevicius
London, United Kingdom
itdibaran üye January 13, 2013
www.martoonz.blogspot.com
152 355
Görünümler
36
Yorumlar
9
favori edildi
Çalışmalarım üzerine
İsim
Marty
Eğitim
BA in Arts.
tarz
Traditional and digital
kullandığım aletler
ball points, pencils, Adobe
Etkilendiklerim
Al Hirschfeld
Hakkımda


Since 1988 creating cartoons for newspapers, magazines and various cartoon exhibitions. Started as animator in the year of 1997 in Vilnius, Lithuania. I have over 15 years experience in classical 2d animation and illustration.