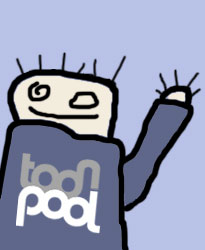 Alexei Talimonov
United Kingdom
itdibaran üye April 01, 2008
talimonov.website.orange....
9 564 703
Görünümler
494
Yorumlar
62
favori edildi
Çalışmalarım üzerine
İsim
Alexei Talimonov
Doğum tarihi
1947-00-03
Eğitim
Printing and publish academy
Hakkımda
Alexei Talimonov Cartoonist, Illustratоr Email:
[email protected]
Website: http://talimonov.gallery.ru Ukrainian born Alexei Talimonov is a successful and award-winning cartoonist and illustrator. He is a member of The Cartoonists' Club of Great Britain and the FECO. Alexei has exhibited his works worldwide. His cartoons have been published in newspapers and magazines since 1978. Five books of his cartoons were published inRussia, Ukraine and UK. Also Alexei has illustrated several books. More then 5,000 of his drawings have been published in various newspapers and magazines in the UK, Russia, Ukraine, USA, Canada, Germany, Italy, Iran, China and other countries. Amongst the British periodicals publishing his works are The Lancet, New Statesman, The Oldie, The Spectator, Prospect, Ethical Consumer Magazine, Writers' Forum, Music Teacher and others. In Russia Alexei Talimonov's cartoons have been published in the leading newspapers and magazines of the country, such as Izvestiia, Pravda, Trud, Literaturnaia Gazeta, Krokodil, Zdorov'e, Argumenty i Fakty and others. Alexei Talimonov regularly participates in international exhibitions and contests. He himself is well known for his support of artists in Russia and other countries of the CIS. In 1994 Alexey Talimonov was awarded the International Goncharov Award as "The Patron of Arts.
üyeler Alexei Talimonov
(37)