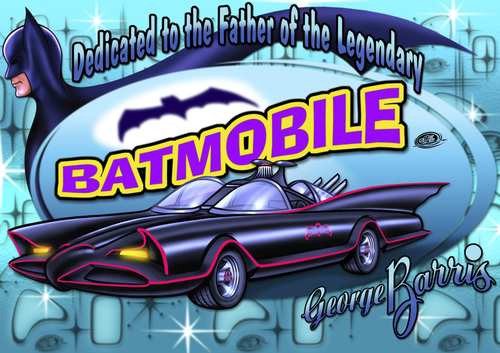 the 66 batmobile
#92071 / 6497 kez izlendi
this is my tribute to george barris, which created one of the most exciting cars ever- right, i'm talking about the legendary 66'batmobile from the famous cult-tv-serial.
geoerge was building this terrific car 1965 in just 3 weeks after abc-television was asking him to build a car for there batman-serial.
he used a original chassis from
a 56'lincoln futura and a v8 engine.
abc cost this car about 30 000 dollars- today there exist only 4 cars. the first one was build on a steelframe construction. george still be the owner of the first batmobile. his price today for that car is around 2 million dollars.
if you be lucky you can watch this original car at us-car shows.
if not- there is my little image to remember...