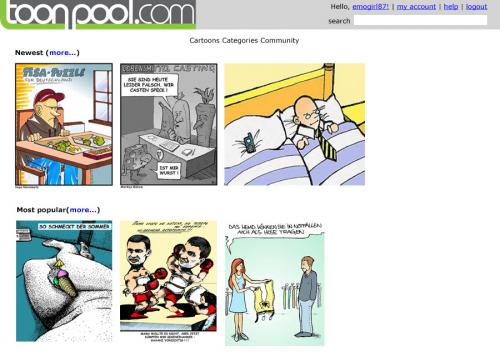 4385
the 1st toonpool.com layout!

yapan
max
tarih 10. June 2008
Yeah, I know, it isn't really a cartoon, but...

It's been a whole year since I created this 1st layout (date: May 29, 2007), still with a modified toonpool.de logo.

I think it might be interesting for some folks how toonpool.com developed from this drag&drop-photoshop-collage to the actual cartoon portal.

I always like to look back on how things developed and were improved (not only my things).

Enjoy!
Sanatcı üzerine bilgi max

The Toonpool...

toonpool.com ...

Icons