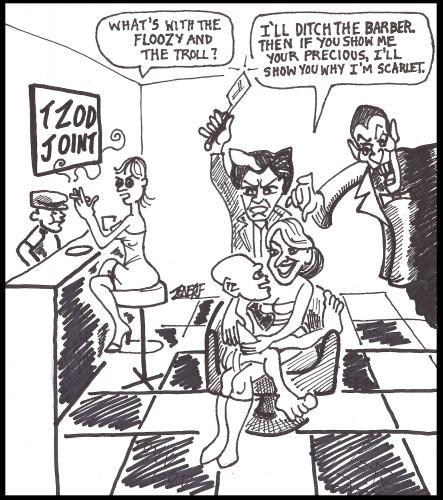 10109
The Troll The Floozy His Barber

yapan
Tzod Earf
tarih 17. June 2008
Complete Title:
"The Troll The Floozy His Barber Her Joker".

This sinks to the level of a skewretch - a skewed wretched sketch. It was done as a personal challenge for the flickr group "Describbles".
A starry eyed Gollum sits on Scarlet Johanson's lap as a jealous Sweeney Todd is poised for revenge while the Joker picks his pocket.
describblesskewretchcartoongollumscarletjohansonsweeneytoddthejoker
Sanatcı üzerine bilgi Tzod Earf

Jack and Jill...

Madra

Alternate En...