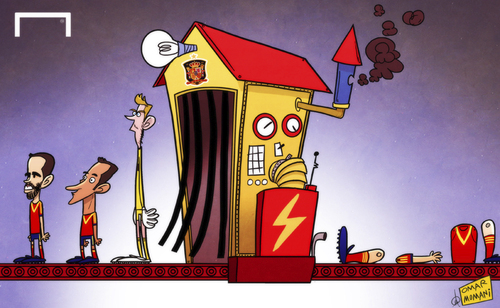 1646
Spanish production line

4
Applause

yapan
omomani
tarih 20. June 2013
Spain continued their domination of world football on Tuesday when their Under-21 side defeated Italy in the final of the European Championship in Israel.

Thiago Alcantara netted a first-half hat-trick, with Malaga playmaker Isco also on the scoresheet to cap a sensational tournament on a personal level, in the 4-2 victory.

With the likes of Xavi, Carles Puyol, Iker Casillas and Fernando Torres approaching the end of their time with the full national side, Spain fans need not fear as their production line continues to churn out the next generation of superstars.
Spor » Soccer/Football Championships
Sanatcı üzerine bilgi omomani

Napoleon Dy...
Unhappy Torres

Supercopa de ...