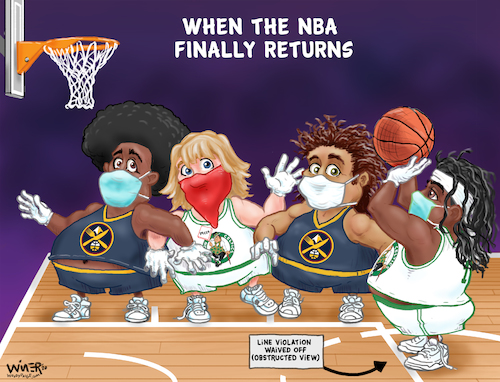 1391
Post Pandemic NBA

3
Applause

yapan
karlwimer
tarih 20. April 2020
Latest cartoon for WoodyPaige.com, a leading sports website for covering things in the United States and abroad.
After the "when" is figured out, "what" the return to sports post-pandemic looks like will be interesting. Diet, fitness, grooming, the list goes on for this humorous take on NBA basketball.
Spor » Fitness Ball Sports Other Sports
Sanatcı üzerine bilgi karlwimer

Mouth of Bear

Adaptive Spir...

Market Magic