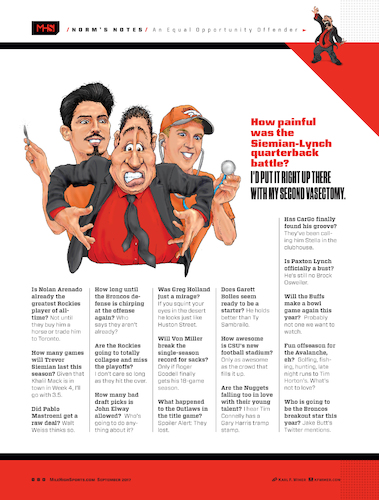 1478
Painful Bronco QB controversy

2
Applause

yapan
karlwimer
tarih 07. September 2017
My latest monthly illustration for Mile High Sports Magazine. Months of sports media drama was applied to the Denver Broncos football team and its quarterback controversy. Many relieved Colorado residents that it's over and the regular season begins. Crossing our fingers that the winner (Trevor Siemian) continues to improve, the line blocks, and he stays healthy! Go Broncos!
Spor » Soccer/Football Ball Sports Other Sports
Sanatcı üzerine bilgi karlwimer

Dawn of a decade
That Red Wing...

Easter Egg Ar...