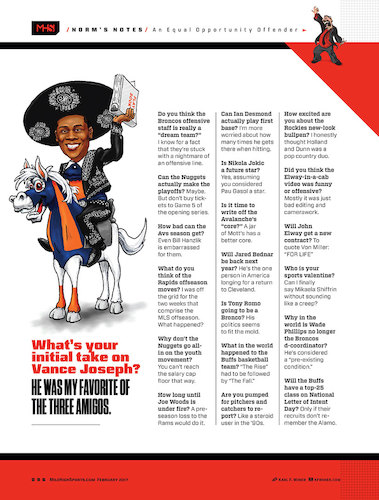 1019
New Bronco Coach Mag Toon

1
Applause

yapan
karlwimer
tarih 10. February 2017
My latest illustration/cartoon for Mile High Sports Magazine. The Denver Broncos just hired a new head coach, and a lot of folks simply don't know him. The reference is to 3 Broncos players from 30 years ago, that was in turn a reference to the old Steve Martin movie. We go deep here!
Spor » Soccer/Football Other Sports
Sanatcı üzerine bilgi karlwimer

Market Magic

Adaptive Spir...

Christmas Cards