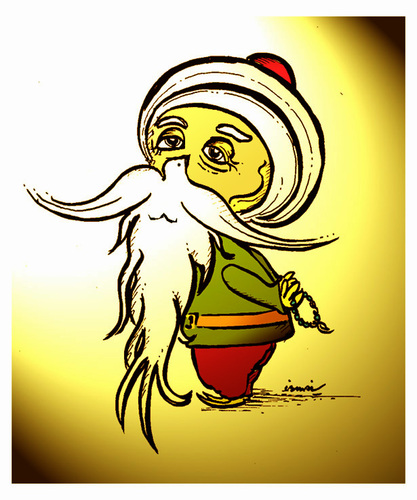 7820
NASREDDIN HODJA!

yapan
ismail dogan
tarih 18. November 2009
Nasr Eddin Hodja is a cleric of the mythical Muslim culture who lived in Turkey at an unspecified date between the thirteenth century and the fifteenth century. His fame extends from the Balkans to Mongolia and his adventures are celebrated in dozens of languages from Serbo-Croatian Persian through Turkish, Arabic, Greek, Russian and others.

Her character was fused to that of Joha (Maghreb) Jha, Djha or Djouhera. The character of Joha (in Egypt it is called Goha, in Turkey it is called Nasreddin Hoca (pronounced Hodja)) predates that of Nasr Eddin Hodja unless we can clearly identify the origin of this ingenuous character, false naive-the Arab-Muslim world. In Iran it is called Mullah Nasreddin and Central Asia Append (Turkish Effendi: sir), but it is always the same adventures that are told about it. His short stories are moral, comical, absurd and sometimes naughty. A significant portion of them has the quality of history teaching.

Nasr Eddin saw generally Akşehir (Turkey) where he has his empty tomb hoax. His stories have protagonists sometimes the terrible conqueror Timur (Tamerlane Lang), who plays the role of jester insolent although the situation is anachronistic. Other stories depict his ass and his first wife Khadijah, he sometimes performs the function of cadi or a teacher in a madrasa.

He had lived in the eighth century in Kufa, a town in Iraq but two graves exist: one in an Anatolian village and one in Algeria.

The novel Goha simply inspired the screenplay for the film by Jacques Goha Baratier, with Omar Sharif and Claudia Cardinale, the winning film at Cannes in 1958. [1]

Unesco has declared the year 1996 years Nasr Eddin Hodja.

MAN by DOGAN CAN

Celebration.....

WAKE UP THE S...