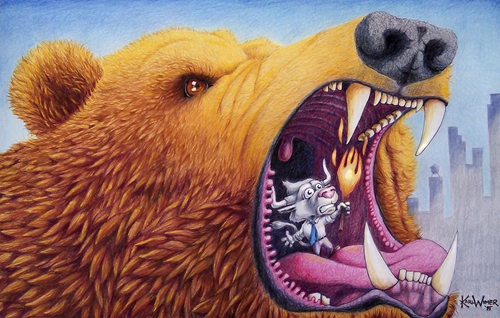 1888
Mouth of Bear

1
Applause

yapan
karlwimer
tarih 28. November 2015
Color version of a cartoon I did years ago when the US economy was just recovering. This is a large colored pencil drawing (30"x20" - 1 meter x .7meter). Fun, but boy does my hand hurt! haha!
Ekonomi » Financial Crisis Stock Market Economic Cycle
Sanatcı üzerine bilgi karlwimer

Adaptive Spirit

Sun Revolves ...

Create A Capt...