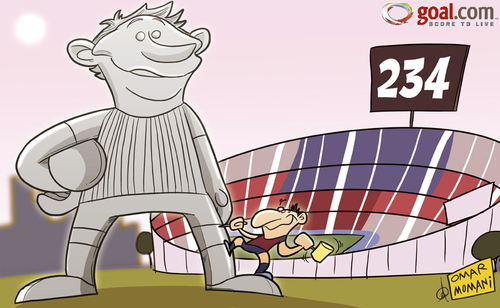 2430
Mes si que un club

1
Applause

yapan
omomani
tarih 22. March 2012
Lionel Messi made history on Tuesday night by becoming Barcelona's all-time record goalscorer with his eighth hat-trick of the season. The Argentine's latest treble, which came in a 5-3 Liga win over Granada, took him past Cesar Rodriguez's tally of 232 goals set in the 1950s. Aged just 24, the triple Ballon d'Or winner's latest feat is certain to cement his legacy as one of the greatest, if not the greatest, to have graced the Camp Nou turf.
Spor » Soccer/Football Championships
Sanatcı üzerine bilgi omomani

Ronaldo rubbi...

Save Real Oviedo

Ashley Young ...