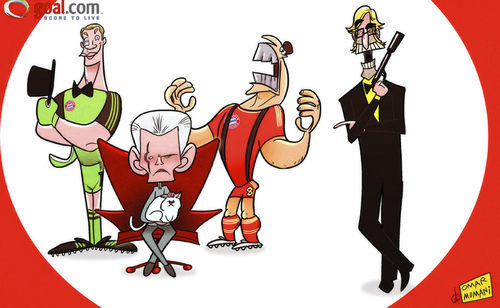 3051
Licence to thrill

2
Applause

yapan
omomani
tarih 23. May 2013
There are only three days until the Champions League final, with two excellent German teams ready to take the field in London.

With Bayern's buying up of star players - including Dortmund's main-man Mario Gotze - one could be forgiven for seeing the Bundesliga champions as some sort of supervillain.

Will Dortmund, led by "Klopp... Jurgen Klopp..." be ready to shoot down Jupp Henyckes' side? Or, after being defeated in the final in two of the previous three years, is it a case of 'You Only Lose Twice' for Bayern?

One thing is for sure: both teams have a licence to thrill!
Spor » Soccer/Football Championships
bayernmunichblofelddortmundjamesbondjavimartinezjawsjuppheynckesjurgenkloppneuer
Sanatcı üzerine bilgi omomani

Tom Waits

SoldaDoh!

Walcott hat-t...