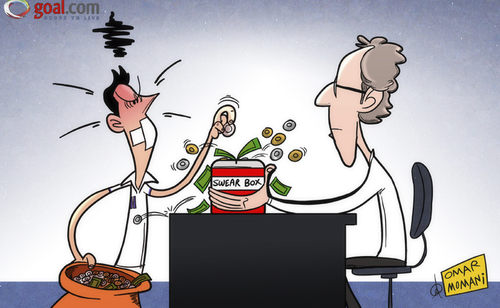 2096
Foul-mouthed Nasri disciplined

1
Applause

yapan
omomani
tarih 25. June 2012
Following France's 2-0 defeat to Spain in the quarter-finals of Euro 2012, Samir Nasri launched a foul-mouthed tirade against some of the journalists covering the game.
The Manchester City star certainly wasn't holding back, but could he be in trouble with manager Laurent Blanc?
Spor » Soccer/Football Championships
Sanatcı üzerine bilgi omomani

England touch...

Guardiola and...

I cant Dance!!!