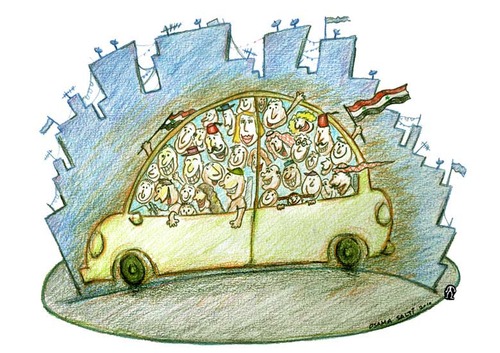 5690
First Syrian made car!

yapan
Osama Salti
tarih 29. November 2010
First Syrian made car!

This cartoon is a part of series devoted to show several aspects of modern Syria. This series of cartoon was published in CULTURAS magazine, a Spanish cultural magazine issued by Fundación Tres Culturas del Mediterráneo, issue #8 - October 2010, Seville, Spain.

http://www.osamasalti.com/
Ekonomi » Trade & Sale Economic Cycle Transport Automotive

Media - Afri...

Similarities...

Culture