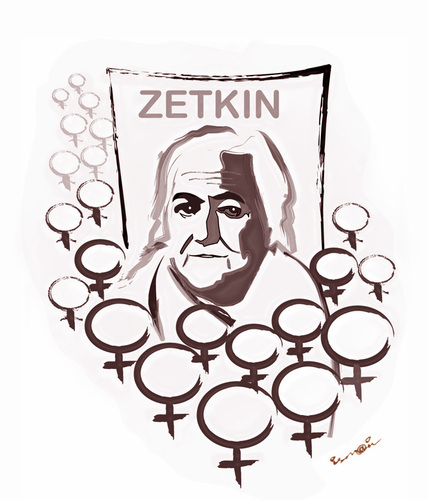 6449
CLARA ZETKIN !..

yapan
ismail dogan
tarih 08. March 2010
Clara Zetkin Clara Eissner born July 5, 1857 at Wiederau, Saxony and died in Arkhangelskoye, near Moscow, June 20, 1933 was a teacher, journalist and politician German Marxist. It is a historical figure of feminism.

Having been a member until 1917 of the SPD's left wing, she joined the USPD (pacifist) to navigate the course that is the revolutionary Spartacus League. This current gives birth during the German revolution in the Communist Party of Germany (KPD), whose member Clara Zetkin will Reichstag during the Weimar Republic, from 1920 to 1933.