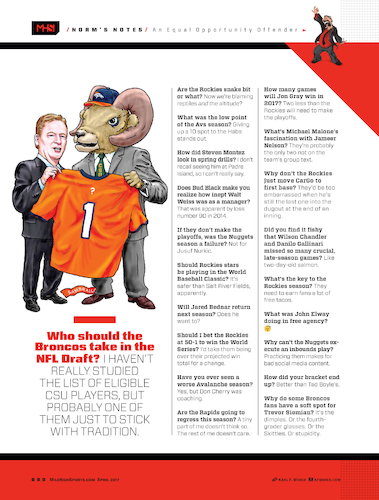 1277
Broncos Draft

1
Applause

yapan
karlwimer
tarih 04. April 2017
My latest cartoon/illustration for the Mile High Sports Magazine, commenting on the the NFL draft and the Denver Broncos. For those in the know, the Broncos haven't been particularly strong in drafting players, often choosing from local colleges (including Colorado State - the mascot here being presented with a jersey from league commissioner Goodell).
Spor » Soccer/Football Ball Sports
Sanatcı üzerine bilgi karlwimer
Hick Parachute
Penalties For...
Dancin fool