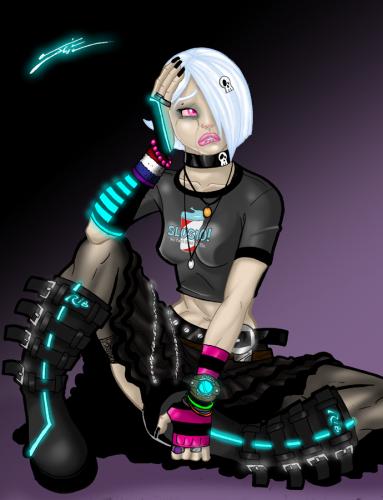 7401
Big girls dont cry

yapan
Jo-Rel
tarih 04. November 2008
"Wait, they don't love you like I love you..."- Yeah Yeah Yeahs

"It's time to be a big girl now, and big girls don't cry"- Fergie

"The only one who's got enough of me to break my heart " -Taylor Swift


Here is one I did of my Kaylee Crying because some Jerk broke her lil heart, awwwwwww... It was inspired by the songs "Maps" by the Yeah Yeah Yeahs and "Big girls don't cry" by Fergie, and lastly "Teardrops on my guitar" by Taylor Swift.

Kaylee's dilemma is, she loves a guy who doesn't like her. He's a cocky jerk who is into himself and a womanizer and he couldn't give 2 shits about her. He thinks she's a cool KID but she' not his cup of tea. There are lot's of guys that do like her but in her heart none are as good as he. He is the ONE. And according to her, no one loves him like she loves him, hence the song. Well hope you like it.
Sanatcı üzerine bilgi Jo-Rel

Steel To

Neo Genesis
Gunslinger v...