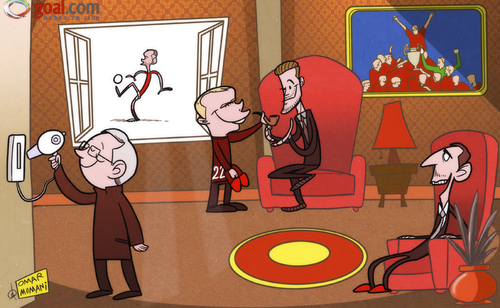 2559
Beckham joins Man Utd retirement

6
Applause

yapan
omomani
tarih 17. May 2013
David Beckham once again hit the headlines all over the world on Thursday when he announced his decision to retire from football.

The PSG midfielder has enjoyed a stellar career beginning at Manchester United before taking in Real Madrid, AC Milan and LA Galaxy.

Along the way he has become the world's most famous footballer, and a global brand, but is now set to hang up his boots after 21 years at the top level.

He is not alone, of course, as his decision follows that of former Manchester United colleagues Sir Alex Ferguson and Paul Scholes, who will also bow out of the game on Sunday.
Spor » Soccer/Football Championships
davidbeckhamfergusongarynevillemanchesterunitedryangiggsscholes
Sanatcı üzerine bilgi omomani

Wenger search...

Pep and Moue

Wenger Insane