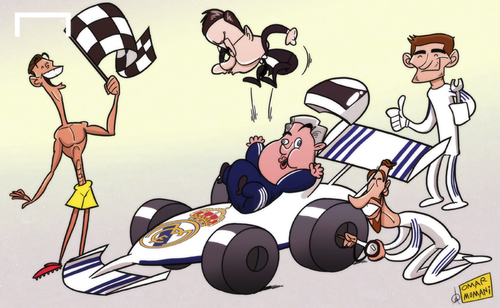 2154
Ancelotti in the driving seat

2
Applause

yapan
omomani
tarih 27. June 2013
Carlo Ancelotti has been unveiled as Real Madrid head coach on Wednesday after a short and successful spell in charge of Paris Saint-Germain.

Ancelotti replaces Jose Mourinho, who 'damaged' La Liga, according to several figures in Spanish football, including Barcelona midfielder Andres Iniesta.

Club president Florentino Perez insists Mourinho did not sully the image of the Bernabeu side during his stint in Madrid.

"I always give the example of F1, Ferrari does not always win, but they are the team that everybody knows," Perez said. "In football, that brand is Real Madrid."

But it is now Ancelotti who takes the driving seat.