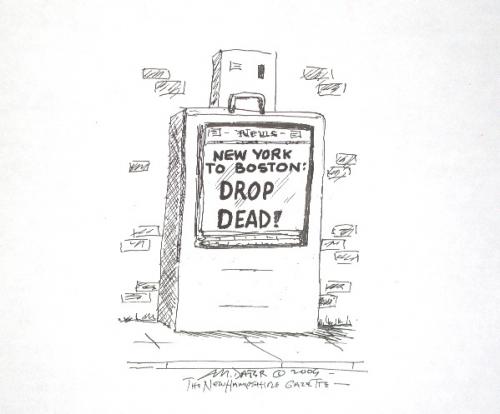 3251
...

2
Applause

yapan
Mike Dater
tarih 09. April 2009
The NY Times, which owns the Boston Globe, gave the paper 30 days to chop $20,000,000 in expenses -- or else. (The headline is taken from an famous NY Daily News headline from the 1970s that said "Ford to NY: Drop Dead.")
Sanatcı üzerine bilgi Mike Dater

Tea Pot tantrum

Want Fries wi...

McCain and hi...