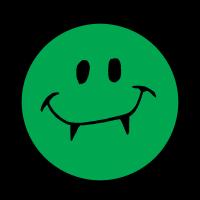 phinmagic
"Is it soup, yet?"
Pittsburgh, United States of America
itdibaran üye February 06, 2009
phinmagic.net/phinmagic
32 763
Görünümler
6
Yorumlar
0
favori edildi
Çalışmalarım üzerine
İsim
Barry Linck
Doğum tarihi
1970-03-07
Eğitim
BFA AMA Edinboro University
tarz
American style comicbook/strip
kullandığım aletler
Pencil, marker, Photoshop, illustrator
Etkilendiklerim
Bill Willingham, Chuck Jones, Matt Wagner, Phil Foglio
Hoşlandığım-
karakter
Calvin and Hobbes
Hakkımda


Hey, I'm just a 6 foot tall, ape descendant who happens to love to tell stories, what can I say? Barry Linck has been producing and publishing comic books for well over a decade. As writer, artist and creator, he has continued to produce his fan favorite 'Phineus: Magician for Hire' and 'Gil: The Walking Dead (or Vampires Suck)', a monthly comic strip. Barry served as artist on 'Khozyain Protocol', and contributed artwork for 'The Creators' and 'Reverie'. Barry collaborated with Brian Babyok on such titles as 'Pan', 'Phineus: The Glamour', and 'Dark Time' An avid fan of role playing games, Barry co-created 'Backwaters of Mysticism' with John Burris. Barry currently is doing the art chores on the webcomic 'Weirdlings' and working on his second volume of 'Phineus: Magician for Hire' all while raising a family in Pittsburgh. I hope to some day sell out and have really bad Saturday morning cartoons of my stuff (they still do have Saturday Morning cartoons, yes?). Stay with me and see what i do next!