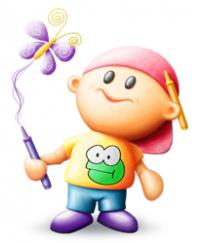 SuperSillyStudios
"Anything is Possible!"
Cathedral City, United States of America
itdibaran üye August 24, 2012
supersillystudios.com
39 808
Görünümler
24
Yorumlar
1
favori edildi
Çalışmalarım üzerine
İsim
Bill Fleming
Doğum tarihi
1965-12-20
Hakkımda


Bill Fleming is a world-renown artist, author and educator with more than 1 million books and magazines in print. Bill has been doing art for more than three decades and his thirst for discovering new expressions of his creativity grows greater as the years pass. Bill has dedicated much of his time to sharing his knowledge of art in the effort to empower artists to realize their visions. His tireless efforts have left an indelible impression on the art community worldwide. Bill's 'do anything' attitude has inspired tens of thousands of people around the world to achieve their dreams.