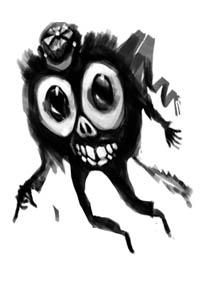 Ozan Soydan
Soydan, Turkey
itdibaran üye August 15, 2009
www.ozansoydan.blogspot.c...
11 169
Görünümler
8
Yorumlar
2
favori edildi
Ozan Soydan Galeride
(4)


Çalışmalarım üzerine
İsim
Ozan
Doğum tarihi
1979-03-13
Hakkımda


I was born in Izmir in 1979. I have graduated from Celal Bayar University as a civil engineer in 2002. I have a consistent interest in drawing since my elementary school ages. My works was exhibited, published and/or awarded by various organizations and companies. The second prize at the contest among comic-artits in manga style in 2005 and the exclusive prize at CİZMİR-2007 (Exhibition of the Association of Cartoonists in Izmir) are the latest degrees I have obtained. Currently, I am working as a civil engineer at a private company in Istanbul. I keep trying to develop my skills in drawing cartoons, portrait-cartoons, illustrations and comics.