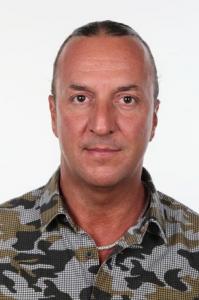 Olimp
"Live LIFE to the MAX! 'coz we live only once..."
Tg. Mures / Marosvasarhely / Neumarkt, Romania
itdibaran üye May 26, 2011
www.facebook.com/olimp.bo...
28 510
Görünümler
11
Yorumlar
2
favori edildi
Olimp Galeride
(10)


Çalışmalarım üzerine
İsim
Olimp Boros
Doğum tarihi
1973-07-30
Eğitim
School of Fine Arts - Tg. Mures
tarz
Graphics, Paintings...
kullandığım aletler
many, a big variety :)
Etkilendiklerim
My ARTIST-Parents :)
Hoşlandığım-
karakter
TETY
Hakkımda


Drawing since I remember myself as a kid... Mostly because my both parents are artists. Had received my first "Diploma" at an International Drawing Contest for Childrens organized by "Tribuna Romaniei" at the age of 6, in 1979. Since than, under the "guiding" of my lovely parents I had embraced the art of Cartoons & Caricatures, graduating even the School of Fine Arts in Tg. Mures. Had participating during the years at hundreds of International Cartoon Contests & Festivals around the World, receiving few Prizes as well. After a few good years of break, starting March 2020, during the unwanted quarantine, I am making my "Comeback" on the International Stage of Cartoons & caricatures. GOD Bless Us all!