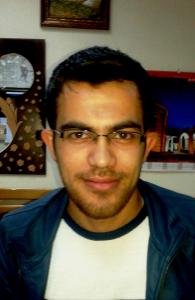 Ercan Yavuz
"Cartoon"
Bursa, Turkey
itdibaran üye March 22, 2016
7 365
Görünümler
0
Yorumlar
0
favori edildi
Ercan Yavuz Galeride
(6)


Çalışmalarım üzerine
İsim
Ercan Yavuz
Eğitim
Graduade
tarz
Comic Strip, Editorial Cartoons, Political Cartoons
kullandığım aletler
Coal - Ink - Watercolour - Oil Painting
Etkilendiklerim
Asterix
Hoşlandığım-
karakter
Asterix
Hakkımda


1991 Gemlik, Bursa – Turkey, I have finished high school in Gemlik. And than i had graduade degree on electronic in Harran University. I am drawing cartoons for four years. I joined a few cartoon exhibitions in different organisations. My cartoon works have been pressed on different international web sites such as cartooncolours, toonpool, brasilcartoon, etc. I had painting art courses in different professional art course centers for two years. I am new about this art. And i hope i will be better day by day. I love drawing cartoons.