freekhand
Available images
Portrait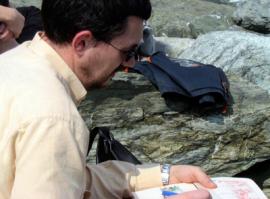 Miguel Herranz

Born in Madrid, 1960
Bachelor degree in advertising and graphic and design and several courses in drawing and painting.

I worked on advertising for more than 20 years (drawing my own storyboards and concepts when possible) till 2004 in wich I became a full-time illustrator.

My stile is an eclectic mix of subjects and techniques, from travel sketches to caricatures, from still life to cartoon.